6 Fall Sisterhood Event Ideas
Start your Fall 2019 semester on the right foot by planning a sisterhood that's the best fit for your chapter! Read more about our favorite fall sisterhoods below.
The most exciting movie nights are those that are projected on the side of your chapter facility! Grab some movie snacks, a bed sheet and projector and you'll be good to host a movie outside in no time.
To decide on a movie, make a poll on Facebook asking your members what movie they're wanting to see!
Movie ideas:
1. How To Lose A Guy In 10 Days
2. 50 First Dates
3. Clueless
4. 27 Dresses
5. Bridesmaids
6. The Sisterhood of The Traveling Pants
7. 13 Going On 30
Replicate those classic restaurant trivia nights at your chapter! Replace the drinks with pizza and the random questions with specific questions about your members! Have all participants team up. The team who knows the most about their fellow members wins.
Ideas for questions to ask:
1. Name the sister who has a twin sister.
2. Name the sister who does not have her ears pierced.
3. Name the sister who has never been out of the country.
4. Name at least three sisters born in August.
5. Name the five sisters from Missouri.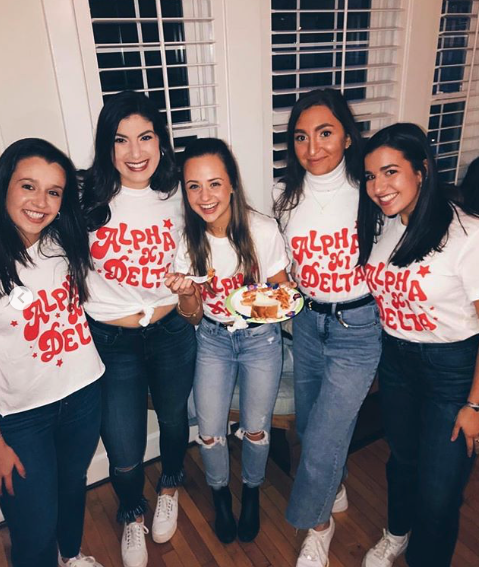 Big fan of Minute to Win It? Make a sisterhood out of it! Dollar Tree will be your best friend when it comes to a minute to win it sisterhood. Search for your favorite games on the show, purchase your supplies and start the countdown!
Feel free to split your members up by pledge classes in order for the older and younger members to intermingle. Play the more messy games outside of your facility or at your favorite local park.
Our favorite games:
1. Junk In The Trunk
2. Nose Dive
3. Cookie Face
4. Go Fish!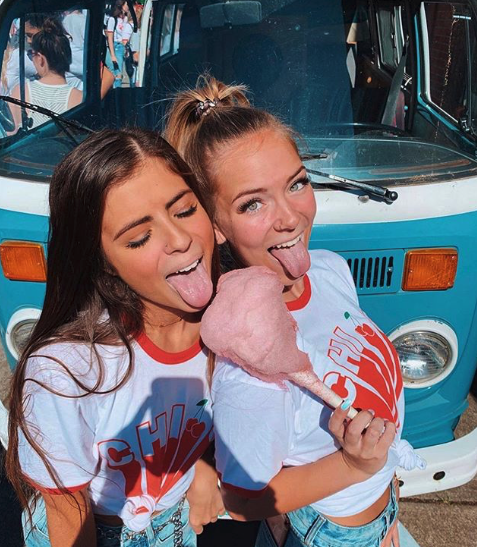 Food on Friday?! Yes, please! Your chapter members will love you forever after you bring their favorite food truck right to your chapter facility. Contact your favorite food truck to decide on a menu and pricing then all you need to do is book them! Create an amazing playlist and your Friday afternoon will never be better.
Fall food truck ideas:
1. Shaved Ice
2. Ice Cream
3. Pizza Slices
4. Quesadillas
5. Granola Bowls
EXERCISE CLASS ON CENTRAL CAMPUS
With the weather finally cooling down, the fall is the perfect time to host an exercise class for your members on campus. Anything with pumpin' music will be sure to get your members in the mood! This is great mentally and physically.
Workout class ideas:
1. Yoga
2. Zumba
3. HIT Cardio Circuits
Last but not least, s'mores and sister stories are always a perfect way to bond with members of the chapter. Grab those graham crackers, marshmallows and variety kinds of chocolate to make this the best night ever. Even better – have your members share their favorite stories about them.
If you don't have access to a fire pit, try using a grill outside or the stove inside!
Stories that could be told:
1. The most embarrassing thing that has happened to you
2. The funniest thing you've ever seen in public
3. Why you chose the college you are at
4. Why you chose the major you're in
-Hannah Quimby, University Tees Campus Manager and Student at Iowa State