The Breakout Color Of Spring 2019...
Orchid, lavender, and all the pastels in between… we are LOVING all the different ways to incorporate spring 2019's breakout color PURPLE.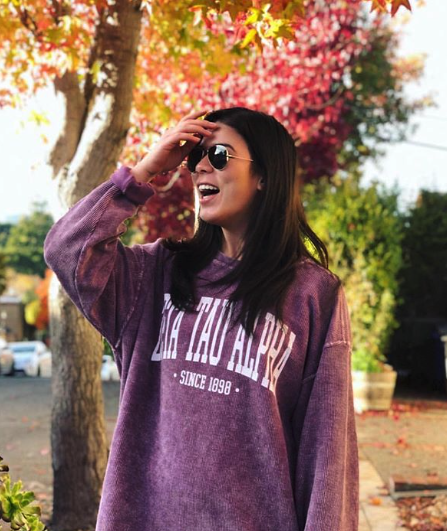 This versatile shade works well with almost any other color.
Pair with denim for a classic look, or style with prints like camo or leopard to shake things up!
Did you know that lavender essential oil can reduce anxiety? Add a few drops to your lotion for a daily mood-boster.
Bring the color trend to life! Orchids are a beautiful way to add color to your space… plus they can keep their flowers for months!
Incorporate lavender flavors into your coffee, tea, baked goods, and more! Amazon has so many lavender products, from syrups to flavored collagen peptides. Bonus: how pretty are lavender lattes?!
There are endless ways to bring the color of spring 2019 into your life…but if you ask us, we still think this color looks best ON!