Changing The World, One T-Shirt At A Time
University Tees will donate $6.5 million over the next 10 years to Develop People and Change Lives. Supporting our customers' philanthropies is one of the ways we give back.
If it's important to you, it's important to us. That's why we created the Philanthropy Event Donation. When you order shirts for a charitable cause, we are honored to be able to donate a percent of the total sale to your philanthropy!
We also offer opportunities to shop greek apparel and have a portion of your purchase be donated to your sorority's national philanthropy, most notably through our Day of Giving.
This year's Day of Giving is April 16th. If you're interested in participating, make sure to scroll to the bottom of this post and add your name to our mailing list! We'll let you know as soon as it goes live.
Want to see how the Philanthropy Event Donation has made an impact for other organizations around the country? Don't take it from us....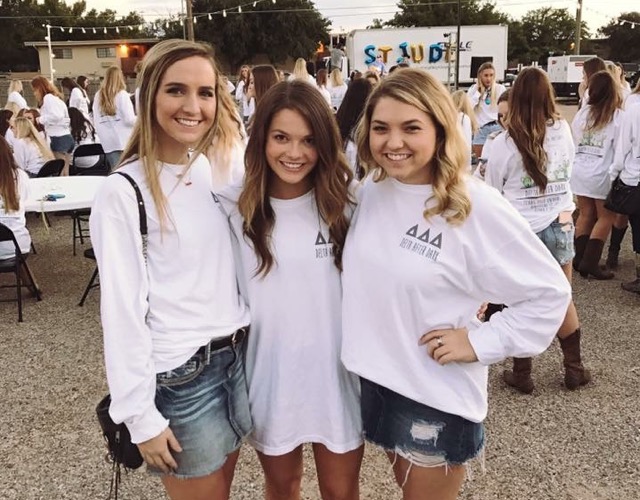 "Each year, Texas Tech Tri Delta hosts a fundraising event for St. Jude Children's Research Hospital called Delta After Dark, where we listen to live music and sit around the campfire with all of our friends. At our event in 2017, we raised $5.7k with the help of University Tees to provide research and treatment of childhood cancer, and to assist patients' families to ensure they never receive a bill from St. Jude. Our chapter takes so much pride in this one event, knowing that all of our time, effort, and love for the children at St. Jude is leading the way to find cures and save the lives of so many children. We are forever grateful to University Tees and will continue to support St. Jude until there is an end to childhood cancer once and for all."
-Audrey Dittmar, Texas Tech University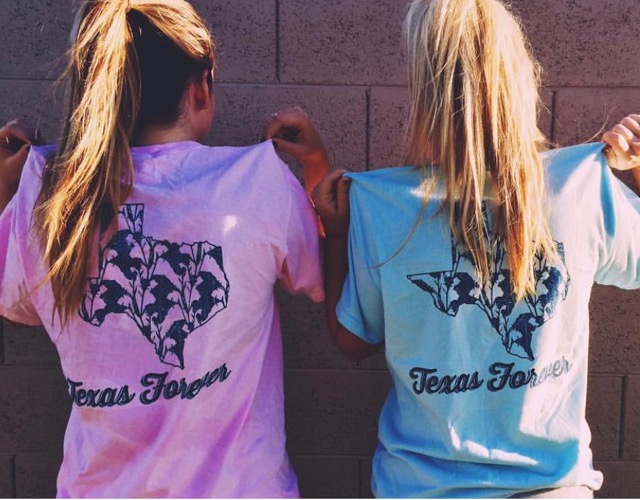 By donating 15% of this order to the American Red Cross, they were willing to provide food, shelter, and emergency support to victims of Hurricane Harvey. Donating this money to help this specific cause was important to me and every other Chi Omega that bought a shirt to help donate. Many of us have close friends or family that were directly affected by the floor and wanted to help out in any way possible.
Abby Sutterman, Live Sales Coordinator
Can t-shirts change the world? We'd sure like to think so.
PS: Want to know as soon as our 3rd annual Day of Giving goes live? (10% of every purchase from a Day of Giving sale will be donated directly to your sorority's philanthropy)
Join our mailing list to be notified when the sale goes live!