Work Week Team Building Activities
You know that organizing team building activities during your work week/spirit week is critical in prepping the chapter for recruitment. But if the activities you've done in past years are getting a little tired, it may be time to shake things up!
Here are a few new ideas to encourage your sisters to bond for a fun, hard-working week!
Pass around a bag of M&Ms and instruct your sisters to grab as many as they'd like and set them in front of them (give NO other background).
After they've selected their M&Ms, identify each M&M colors as a specific topic that they tell another sister.
Some ideas could be tell a romantic story, most embarrassing story, best family memory.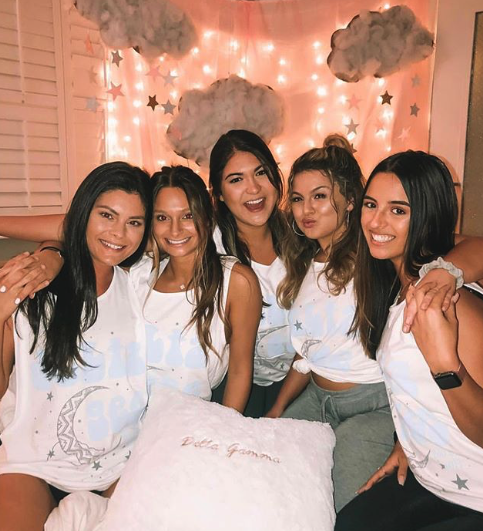 Gather sisters in teams and form a scavenger hunt inside the sorority house or on campus. This classic game involves a list of clues for hunters to find. You can be specific with your theme, a picture hunt or a location hunt.
Short on time? Print our recruitment themed scavenger hunt checklist with your list of clues to find!
Extreme Rock, Paper, Scissors
This is a fun game that gets everyone up and moving. Have each sister pair up for the first round of rock, paper, scissors. Ask them to play 3 games, and the best 2 out of 3 will be the winner.
Then, have all the winners pair up and face off against each other; the sister they beat stays with them and cheers LOUDLY for them.
With each round, the new winner absorbs whoever was cheering for their opponent (so their cheering section continues to grow).
Repeat this process in elimination, tournament style, until there are only two players left with EVERYONE cheering for one side or the other! Then crown your winner.