Mother's Day Gift Ideas That Won't Break The Bank
Shopping for Mother's Day is hard.
You want to get your Mom the gift she deserves (because, let's face it, she's the best), but this semester's combination of Spring Break, on-campus events, and stocking up on plenty of caffeine for Finals means you may need to get a little creative.
So if you find yourself in need of a few ideas for how to make your Mom smile on her holiday without breaking the bank, we've got some options for you!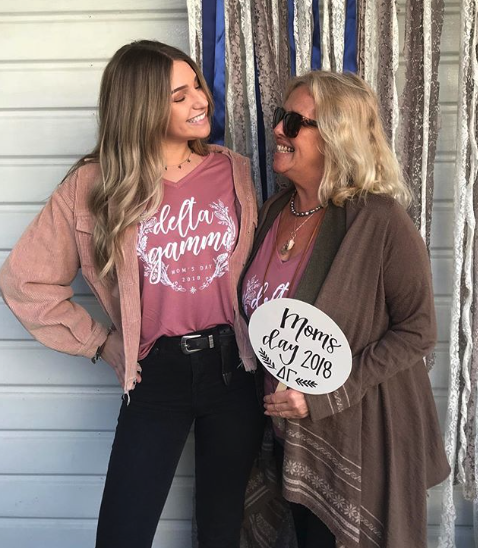 Browse Etsy for something totally custom
Etsy is the perfect place if you're looking for something customizable yet affordable. From paintings to etched wine glasses to funny coffee mugs to wood-burned cutting boards, YOU NAME IT! Etsy probably has someone selling it.
Etsy is a great solution if you have a thoughtful, personal idea in mind but don't have the time or the tools you need to create it yourself. Let an artist use their talents to bring the perfect gift to life, and then watch how happy Mom is when she unwraps such a wonderful present!
Share Your Love Of T-shirts
Help Mom fill out her closet with some new threads for summer! Maybe it's a cute blouse you saw in a boutique that you know is just her style. Maybe it's a Mom-themed crewneck or polo from the college bookstore. Or maybe you can even share your love for your sorority by getting her Greek Mom apparel!
Whatever your Mom's style, everyone loves having that fun new shirt hanging in your closet.
We've all heard the phrase "time is money." And if our algebra skills hold up, that means the more time you spend on a handmade gift for Mom will just multiply the value of that gift. Win!
Consider making your Mom a coupon book filled with things you can do for her or activities you could do together. For example, a coupon entailing her to one meal with you where you will not check your phone once. Your presence is the present, and a coupon book is a fun way to create plenty of scenarios for you and Mom to spend some quality time together.
Or, if you're really feeling crafty, try your hand at making a scrapbook! You can go the traditional route with Leslie-Knope-style grandeur, or use a service like Shutterfly to design a photo book online.
Your Mom will love how much time and effort you put into a thoughtful gift!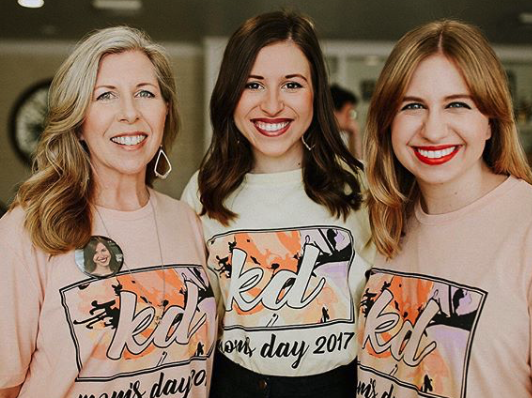 Browse Groupon for a local deal
Groupon (and other deal websites) are a GREAT way to get something really fun for Mom without dropping a ton of cash.
Does she deserve some pampering? Book a nail appointment or a massage!
Does she need a night out? Grab a restaurant deal for a spot you know she'll love! (bonus points if you combine this with the "Full meal together without checking my phone" coupon)
You can also browse the Goods section if you're looking for a gadget you can wrap… you never know what you might find!
Sometimes, the best gifts are experiences you know Mom would love but won't buy for herself. That's where you come in.
No matter what, your Mom is going to appreciate that you put thought and love into her holiday.
So remember to spend lots of time with her, maybe spoil her with breakfast in bed or a home-cooked dinner, and remind her how much she means to you. She will appreciate it more than you know.